Annual Fundraising Benefit: March 9th!
This year, our benefit is open to the community. However, you must RSVP so we can plan to accomodate you! Thank you so much for your support and cooporation.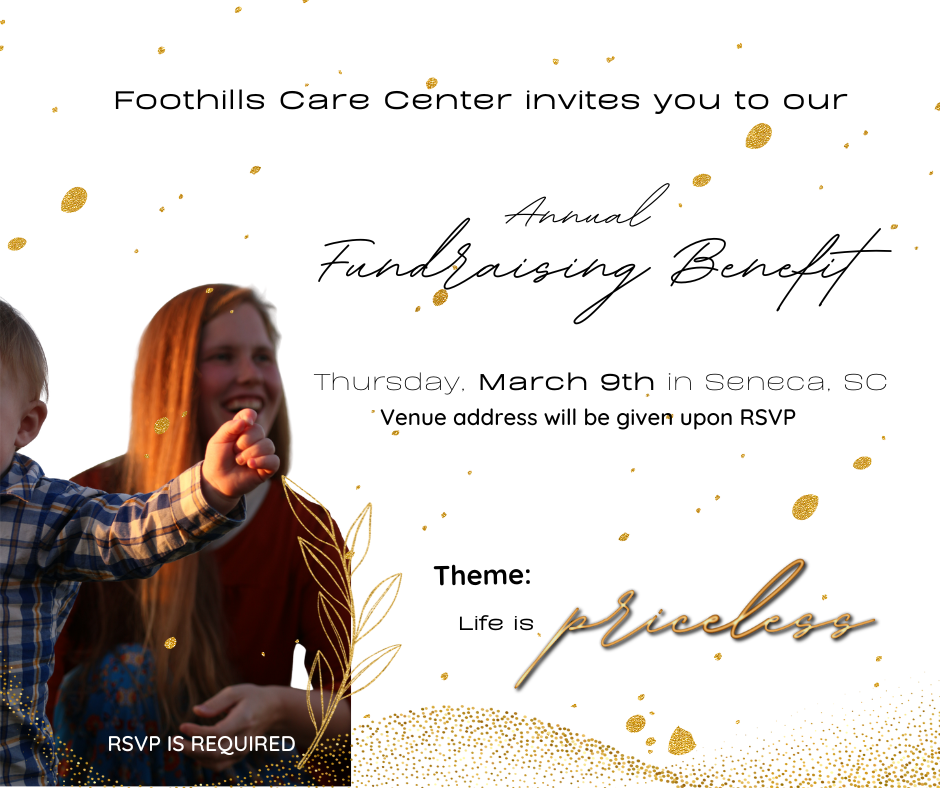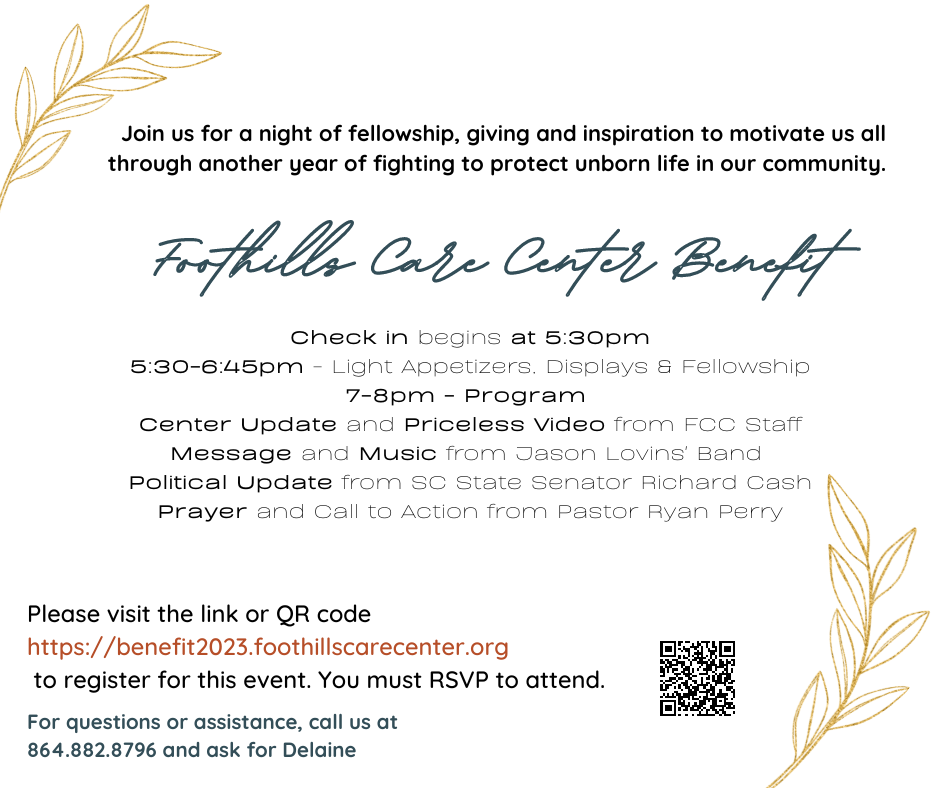 Baby Bottle Campaigns – year round!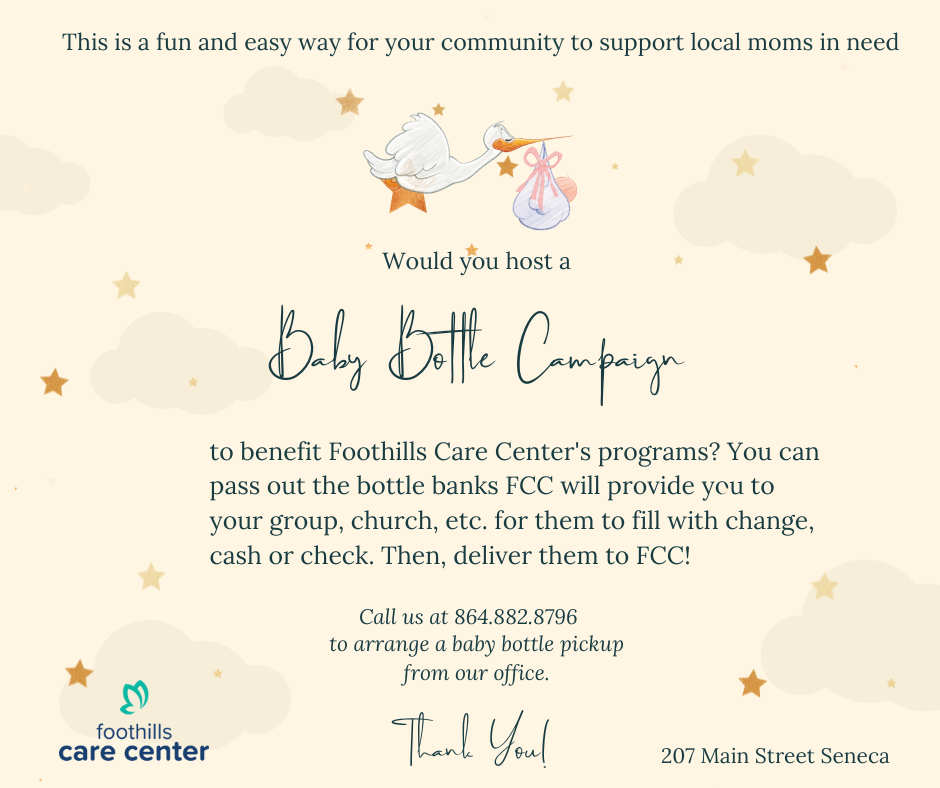 See our "Center Needs" Tab for more specific ways to help!
Our current mailing address is our clemson address: 107 Wall Street, Suite 2, Clemson, SC 29631.